---
Tung Sau is the most famous pearl farm in Halong Bay and also a tourist attraction where tourists can visit and learn the whole process of producing pearls and pearl products: from the first step to harvesting the pearls. The village is located in a small area surrounded by many limestone islands and owned by Halong Pearl Joint Stock Company.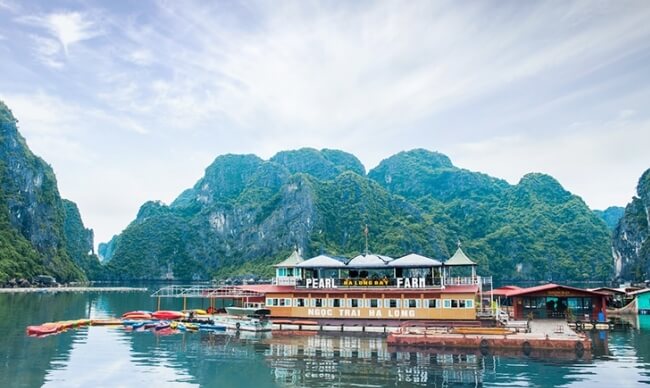 Tung Sau Pearl Farm
Halong pearl is a saltwater pearl, so it has remarkable advantages and different from freshwater pearls. When seawater pearls can reach hundreds of years old, freshwater pearls last only 20 to 30 years. Seawater pearls have a natural color, made up of millions of living cells from the mussel, so each pearl in addition to its main color (black, yellow, white) also has five colors under different angles of light.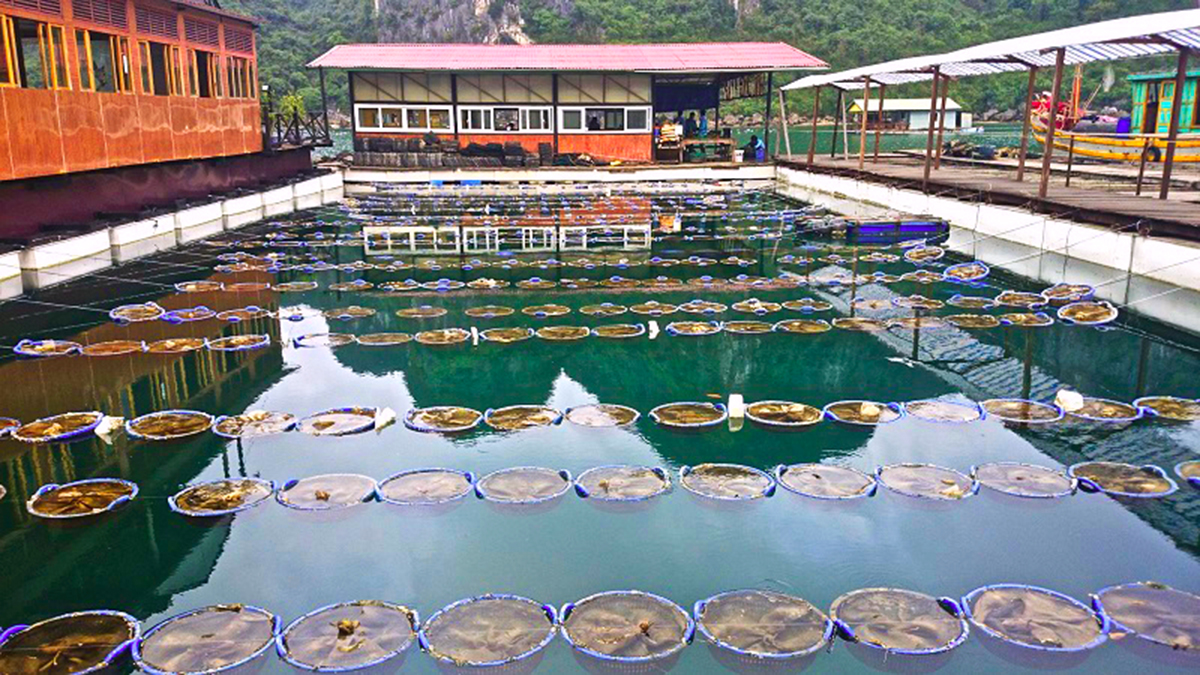 Pearl Garden in Halong Bay
Visiting a pearl village is a very special experience besides enjoying a cruise floating on Halong Bay. The most impressive thing when visiting a pearl farm is that you can admire the process of forming a wonderful pearl, from raising to harvest, especially when you come directly to the two pearl farms of Halong Bay Company. Coming there, the tour guide will inform you in more detail about the types of pearls, each step of making a production. Tourists who come to visit can freely learn and choose for themselves the beautiful and high-quality pearl is crafted very sophisticatedly and splendidly. Especially, along with the display area of souvenir items, My Ngoc Center also has a separate area for visitors to learn the process of how to make luxury jewelry from raw pearl.
This is a favorite destination for many foreign tourists and a popular destination that many travel agencies having on their tour schedule to explore Halong Bay.